Research Networks
ICTP encourages science networking in the developing world
Next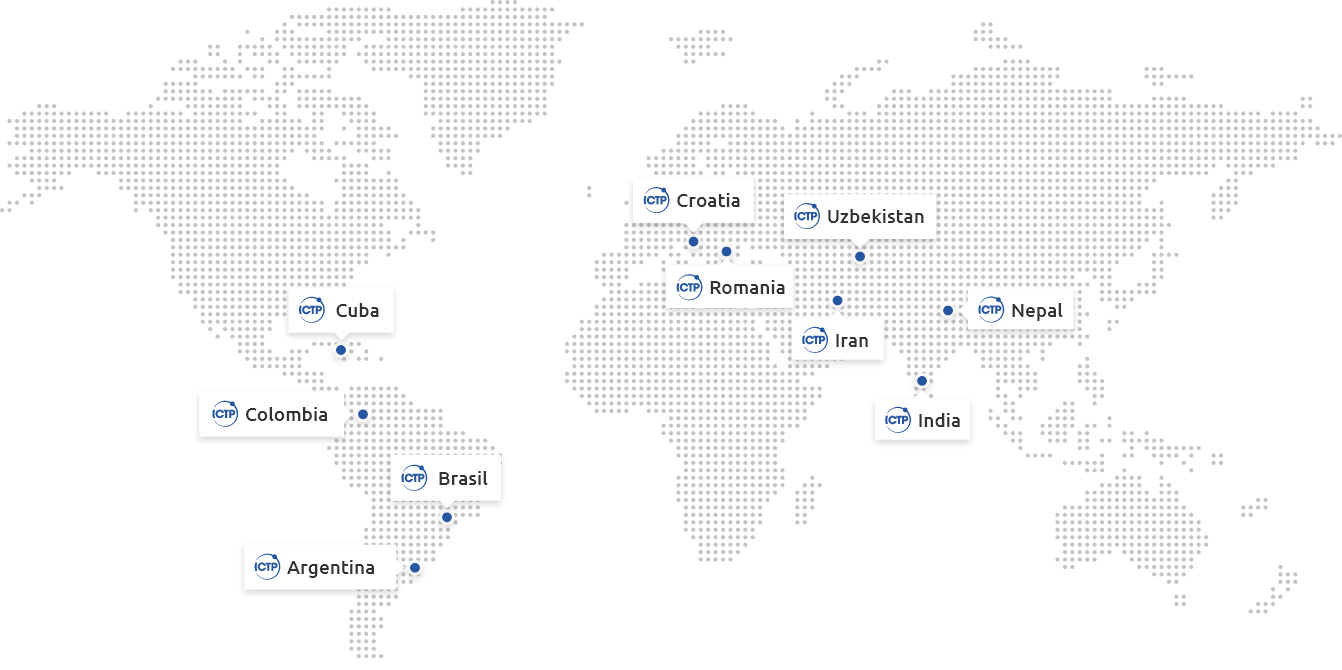 ICTP supports research networks in disadvantaged countries, systems of research groups in an entire region, or among different regions, that pursue common scientific projects over an extended period. The network programme represents an efficient approach to overcoming the problem of isolation and counteracting the "brain-drain" of scientists in disadvantaged countries.
Scientific network projects supported by ICTP are proposed by institutes or individuals with common scientific interests who agree upon a well defined joint project that emphasises collaboration and the sharing of expertise and facilities.
The proposer of the network is expected to act as co-ordinator and his/her institution as headquarters. A network may organise seminars or workshops, arrange for visiting scientists and maintain joint links with the rest of the international scientific community.
ICTP contributes towards the travel expenses of scientists who belong to the network to visit other member Institutes. Grants can be offered to young scientists to work for extended periods at institutes that are part of the network.